In 2023, from May 14 to 18, PTS Taiwan had the pleasure of hosting the International Public Television Conference (INPUT), marking a long awaited return to Taiwan after 17 years since PTS last held the event in 2006. Five consecutive days of exciting activities included an opening welcome party, screening sessions, a mid week party, VR experience booths, and special session seminars.
INPUT 2023 showcased nearly 80 programs from 23 countries, including works from Finland's Yle, Germany's ZDF, Canada's CBC, Korea's KBS, Japan's NHK, and other public service media. The Q&A sessions held after screenings explored various issues and production info, along with how public service media can exert social influence, and how to best handle special subject matter. As the chairperson of PTS, David Hu, put it: "This is an unprecedented opportunity to experience global program creativity without going abroad."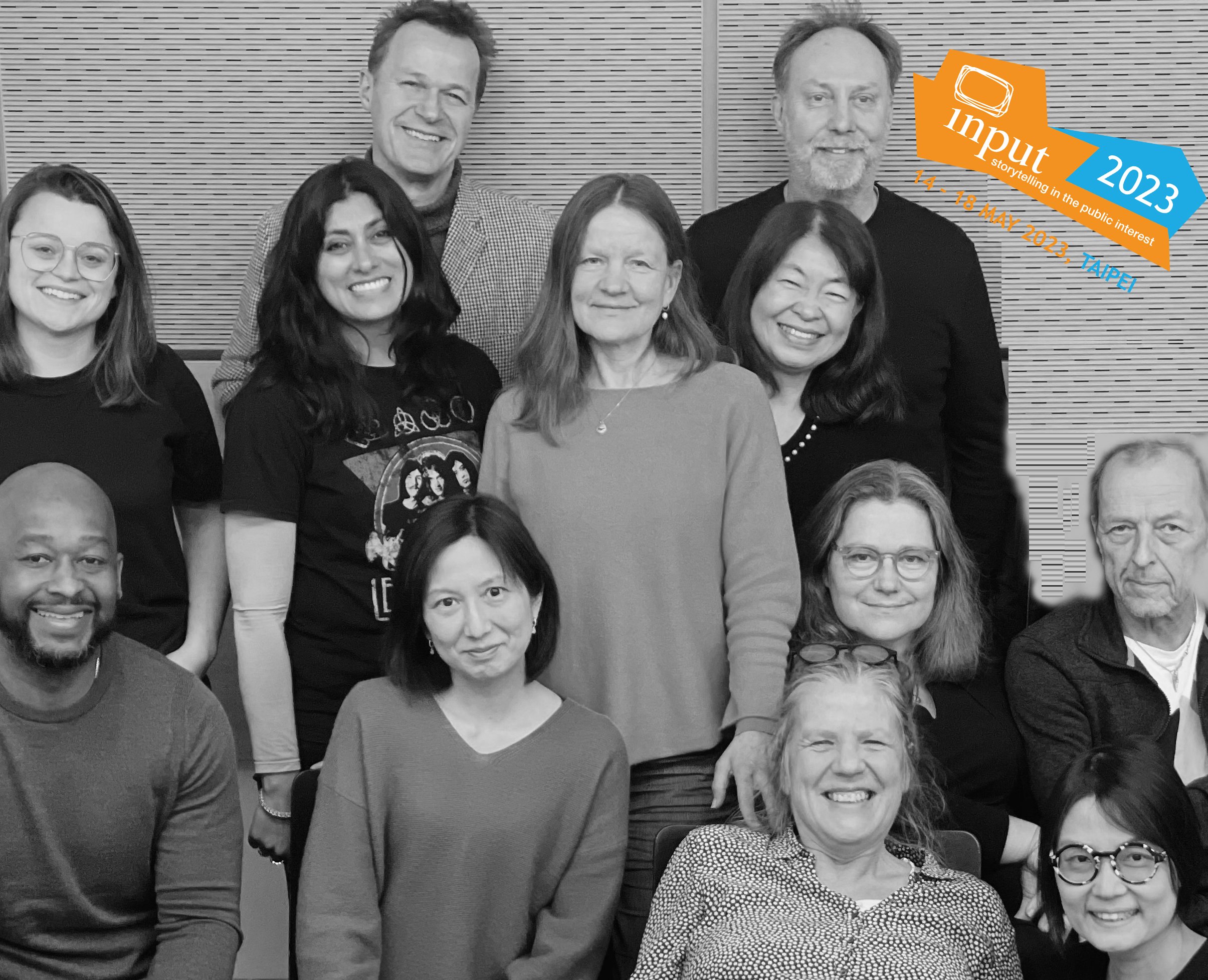 NPUT 2023 had 15 moderators from all around the world, including Canada, Denmark, Finland, Germany, Japan, Spain, Switzerland, Taiwan, The Netherlands and the USA. They put together an impressive conference program that reflected the diversity and the wealth of ideas of public service productions worldwide. INPUT moderator and Senior Producer at CBC, Tarannum Kamlani, expressed, "INPUT has been such a gift in terms of how much I have learned professionally, both as a conference attendee and a moderator. Being able to watch and discuss programs with colleagues around the world enriches what we can all offer audiences, at a time when PSM is more needed than ever." Fellow moderator and script editor at the Dutch public broadcaster BNNVARA, Mirande de Jong, added, "To me INPUT is an inspiring conference, which gives you a unique chance to watch and discuss productions from all over the world with fellow media professionals, also from all over the world. I have seen wonderful programs I would never have come across elsewhere. It is an opportunity to pick up trends, exchange ideas and take away best practices. And of course, it is the perfect environment to upload your professional battery, refresh your innovative energy and satisfy your public broadcasting heart."
INPUT 2023 not only featured the screening of thought-provoking films and television works but also had the creators share their creative processes. From Canada's Télé-Québec, the investigative documentary Essential portrayed society's heavy reliance on migrant workers, and how these workers engage in hazardous and unstable jobs, leaving many in the lower levels of society. The production team shared after the screening, "The story doesn't present hope or brightness in its ending; we hope the audience carries this sadness and makes a change in real life."
Another program, Just a Child, from Japan's NHK, combined a play-within-a-play with documentary elements to depict the situation of Japanese minors facing online sexual abuse and harassment. The production team drew inspiration from the director's own son, who found a sense of belonging in online gaming and considered internet acquaintances as "good friends" rather than strangers. The presentation of the play-within-a-play surprised the director, as the emotions portrayed by the young actors differed from what he, as an adult, had written into the script. The real thoughts and opinions of the young actors were also integrated into the documentary.
 Israel's KAN 11 presented The Devil's Confession: The Lost Eichmann Tapes, which revealed for the first time the audio recordings of Nazi Germany's "Final Solution" planner, Adolf Eichmann, as he was interviewed by Nazi journalist William Sassen. Director Yariv Mozer shared the challenging journey of obtaining these audio recordings and used a "reenactment" approach to present history to the audience. These recordings provided detailed descriptions of Eichmann's role in the Nazi genocide, but their whereabouts were unknown for a long time. Recently uncovered in German archives, this discovery significantly influenced the understanding of Eichmann's trial sixty years ago.
In total, nearly 300 public service media professionals and related personnel from around 30 countries around the world came to Taiwan to participate in INPUT 2023, making it the biggest international event in Taiwan's film and television industry since the reopening of the border post pandemic. PBS President Cindy Shyu also mentioned, "In the past year, PTS has invested a lot of resources and efforts to prepare for INPUT 2023, which made the event a big success. During these five days, we watched inspiring programs, engaged in heated debates, and reaped abundant benefits! In the future, when you are creatively exhausted and lost, I believe the memories of INPUT 2023 will give you strength and lead to a new starting point."  
At the closing session, INPUT President Judy Tam announced that INPUT 2024 will be hosted by South Carolina ETV in the United States, and PTS President Cindy Shyu officially handed over the baton to ETV Chief Content Officer Tabitha Safdi. President Tam also expressed praise towards PTS, stating, "We express our gratitude that PTS took on the responsibility to host this conference in spite of worldwide tensions and challenges. [….] During this short time together, we had conversations and discussed content at screenings to energize and remind us why we have made the commitment to work in this industry and profession."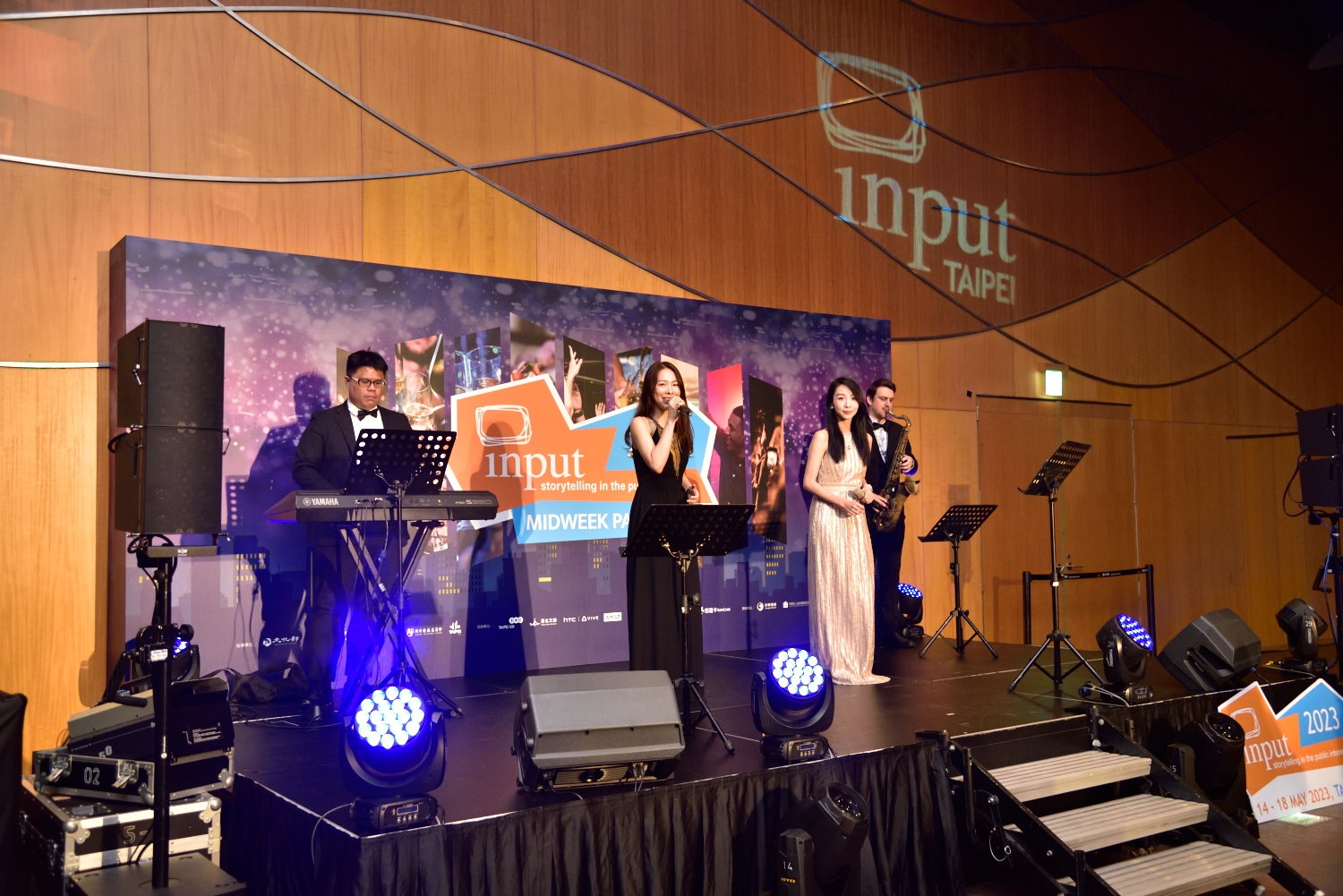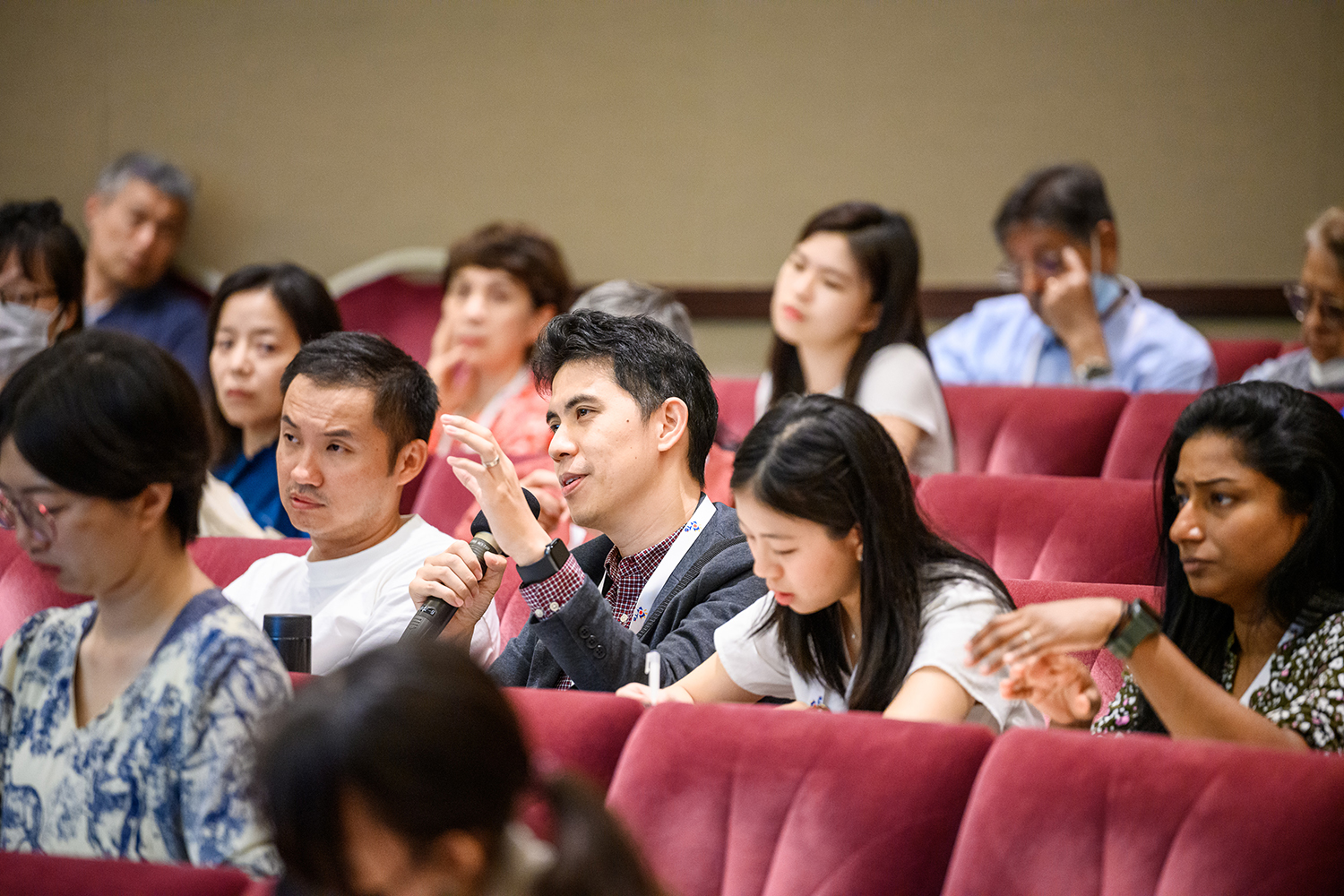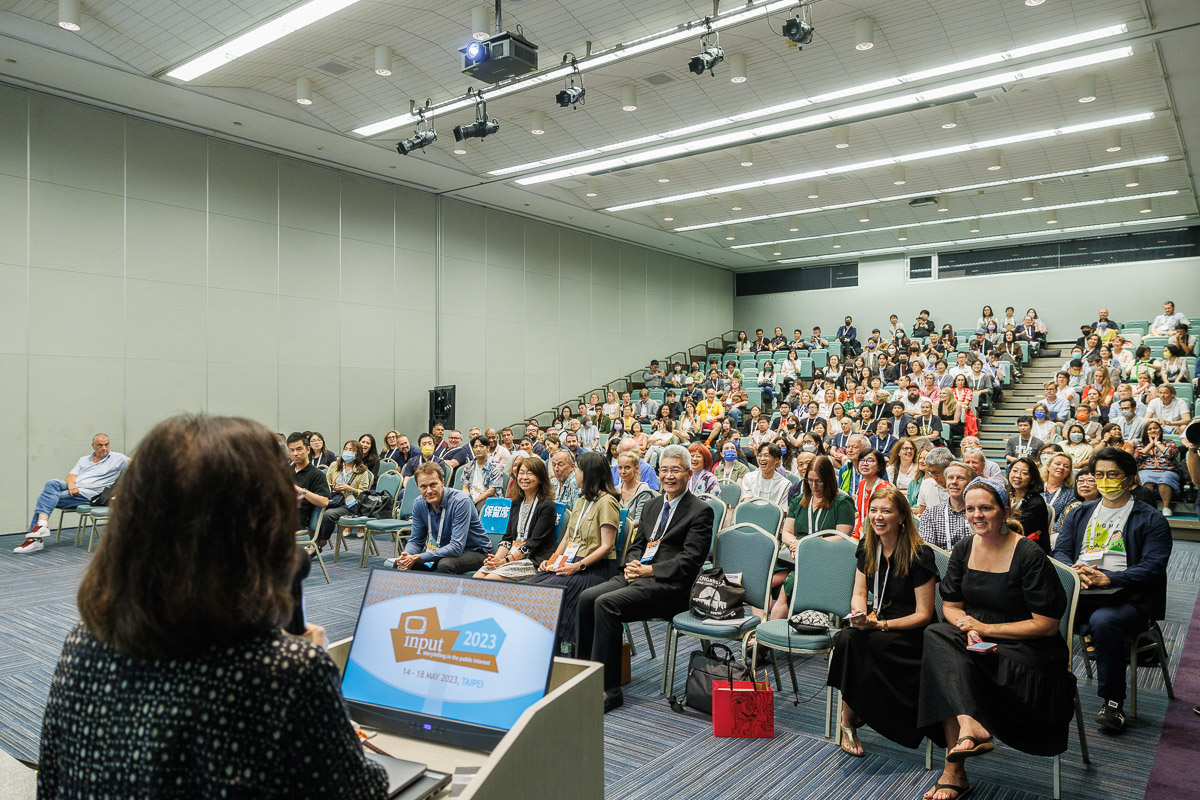 Conference Highlights
Total number of registered attendees (statistics as of May 17, 2023):
International
Domestic

TOTAL

511

PTS
Others
210
189
112
Number of participants in various side events:
| | | |
| --- | --- | --- |
| 5/12 PTS International Symposium   | Opening Party | Mid Week Party |
| 232 | 450 | 223 |
INPUT 2023 Visual Design:
The main visual of the conference combined decorative window grilles and silicon wafers, showcasing the beauty of Taiwan's tradition and technology. The main visual was applied to all conference-related productions, gifts, and staff bandanas on-site.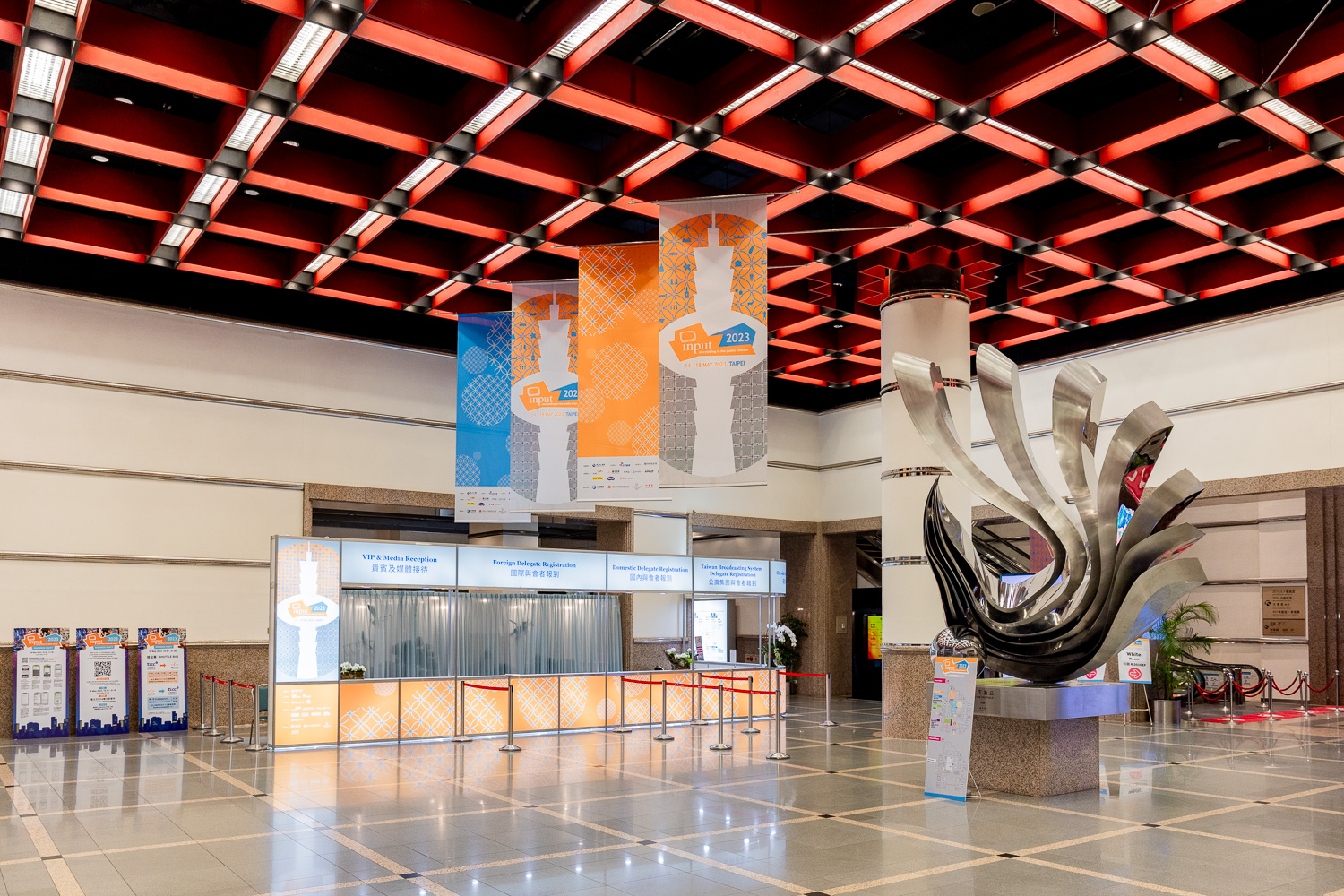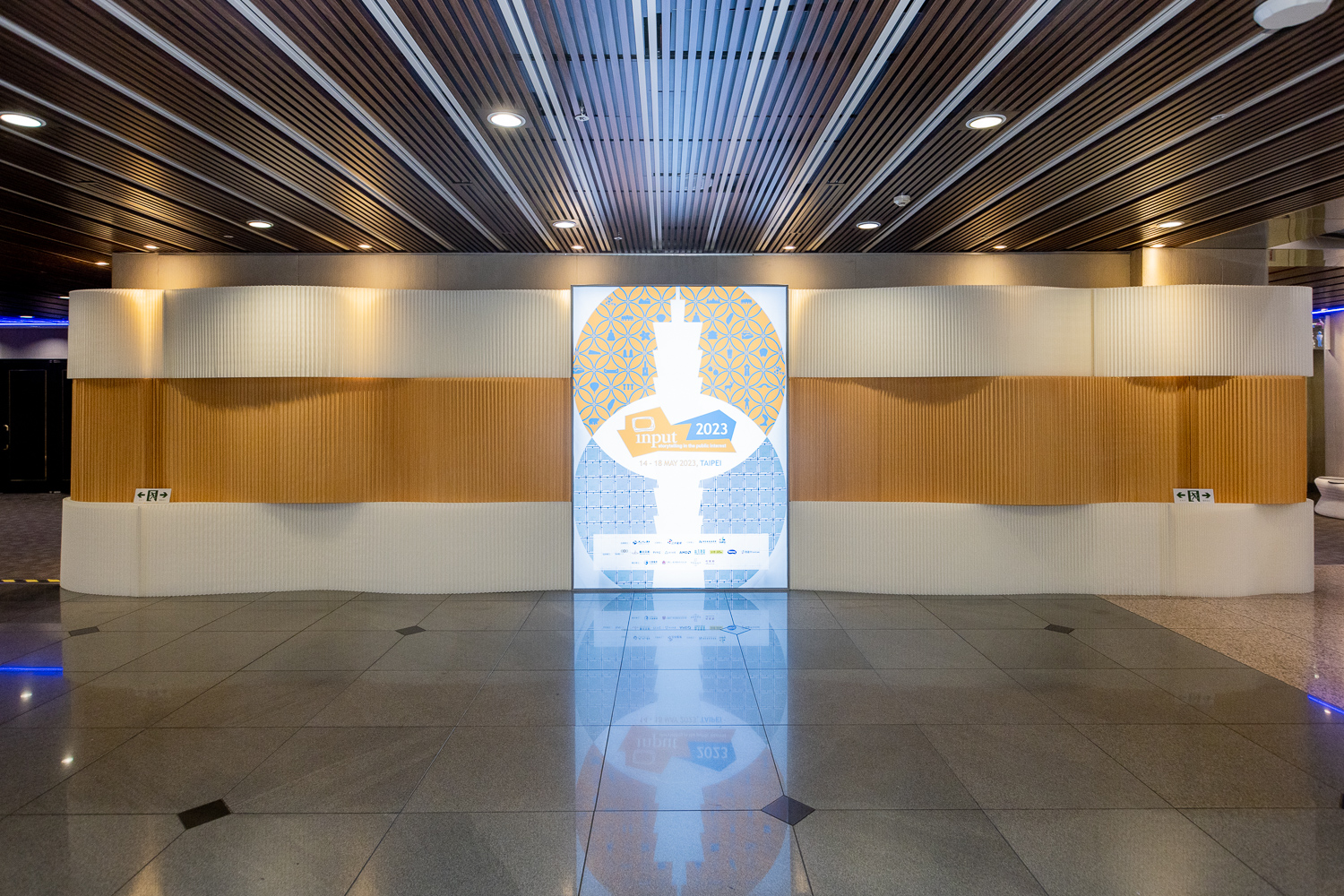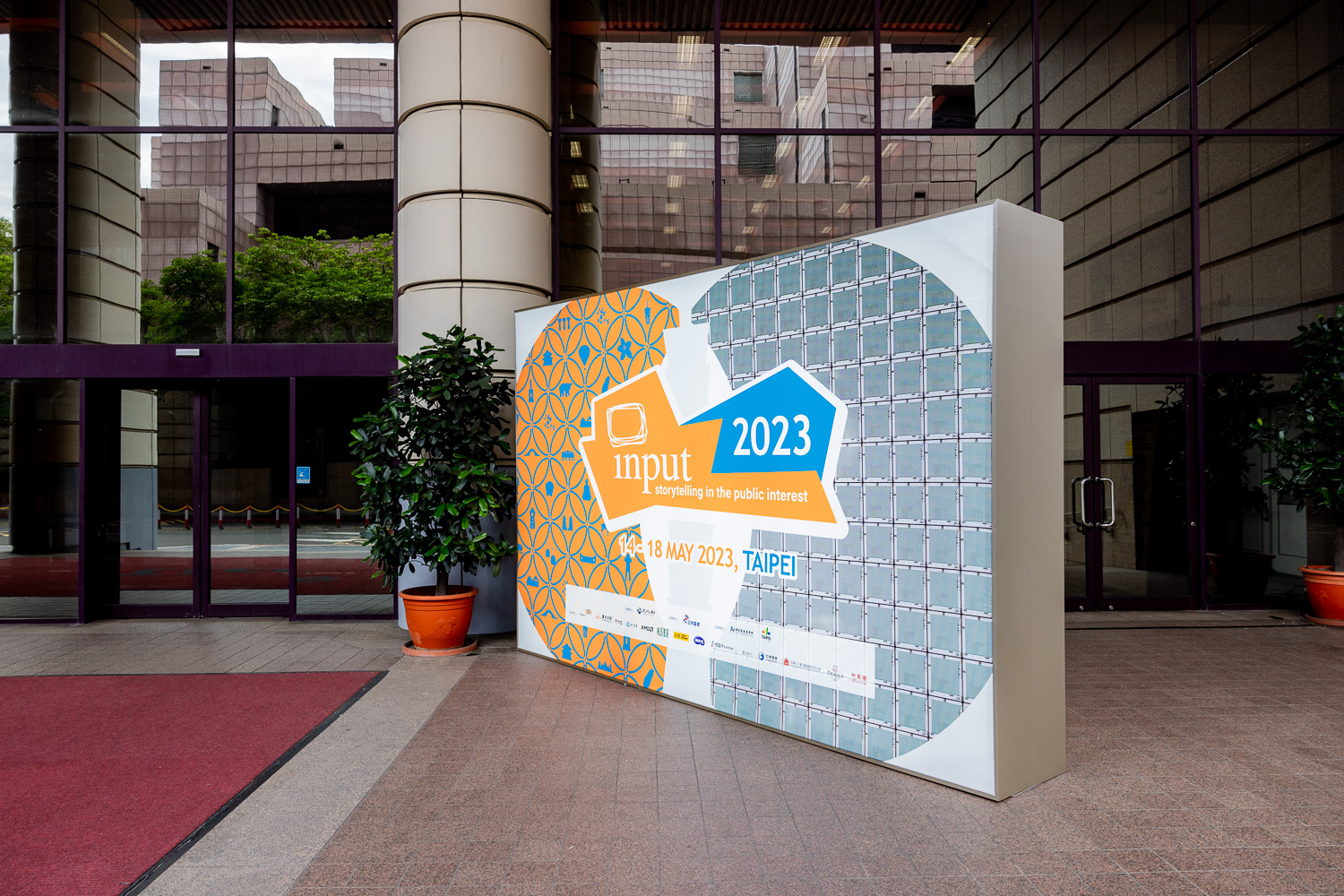 TaiwanPlus Shoot'N'Print:
TaiwanPlus selected six photos of famous Taiwanese landmarks to be used as background images for composite photos with guests. Guests who couldn't take the time to travel could use this service to combine photos of Taiwan's beautiful landscapes with their own selfies, creating special memories of INPUT 2023.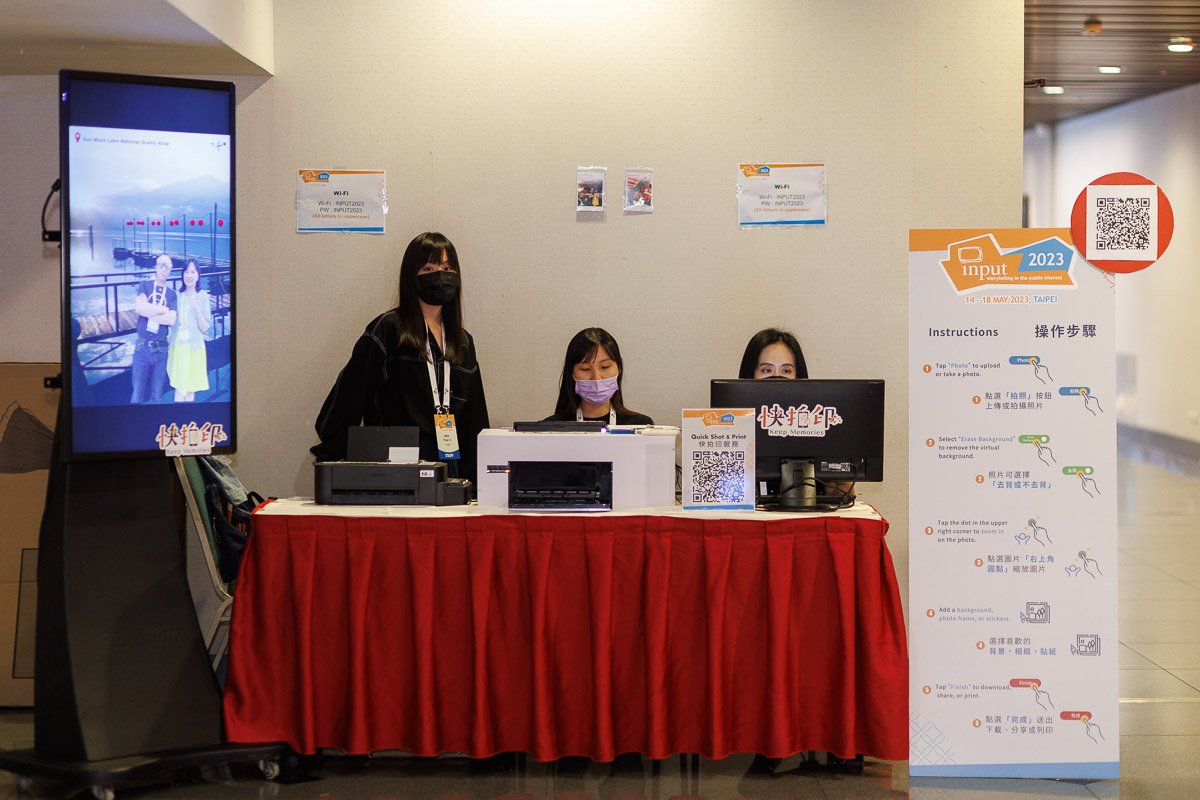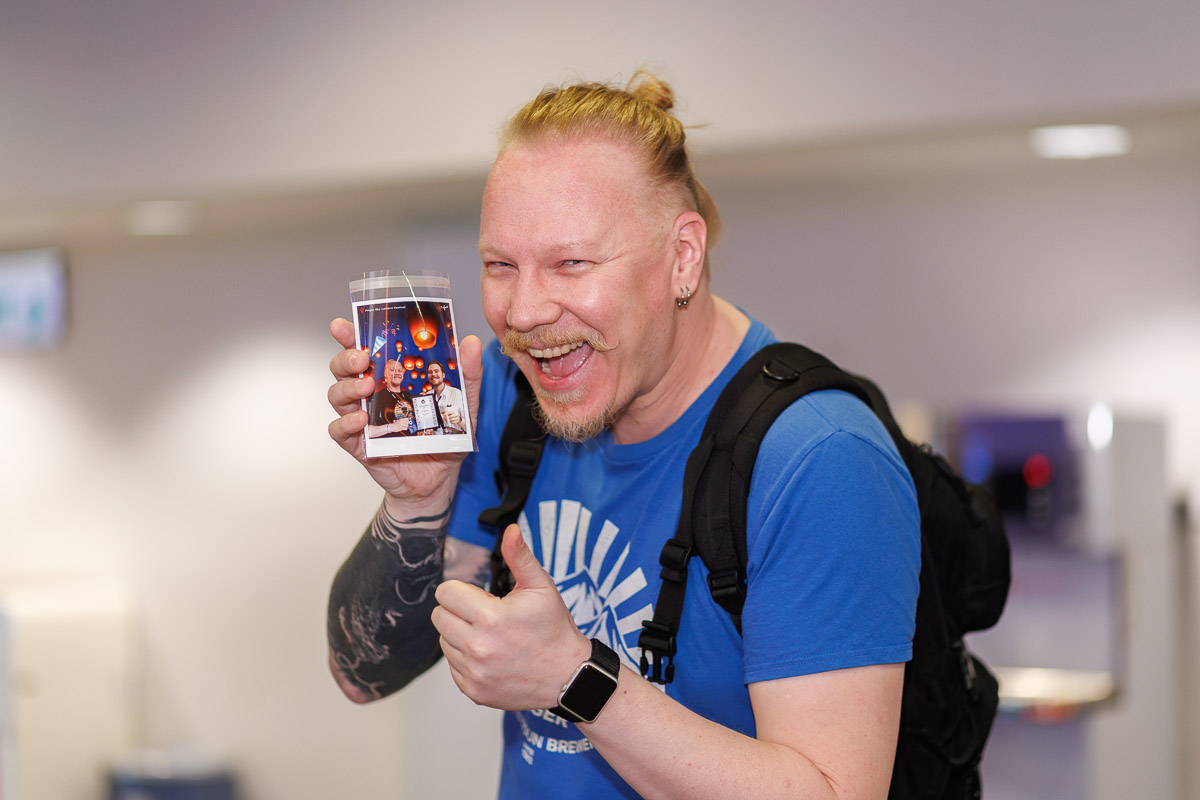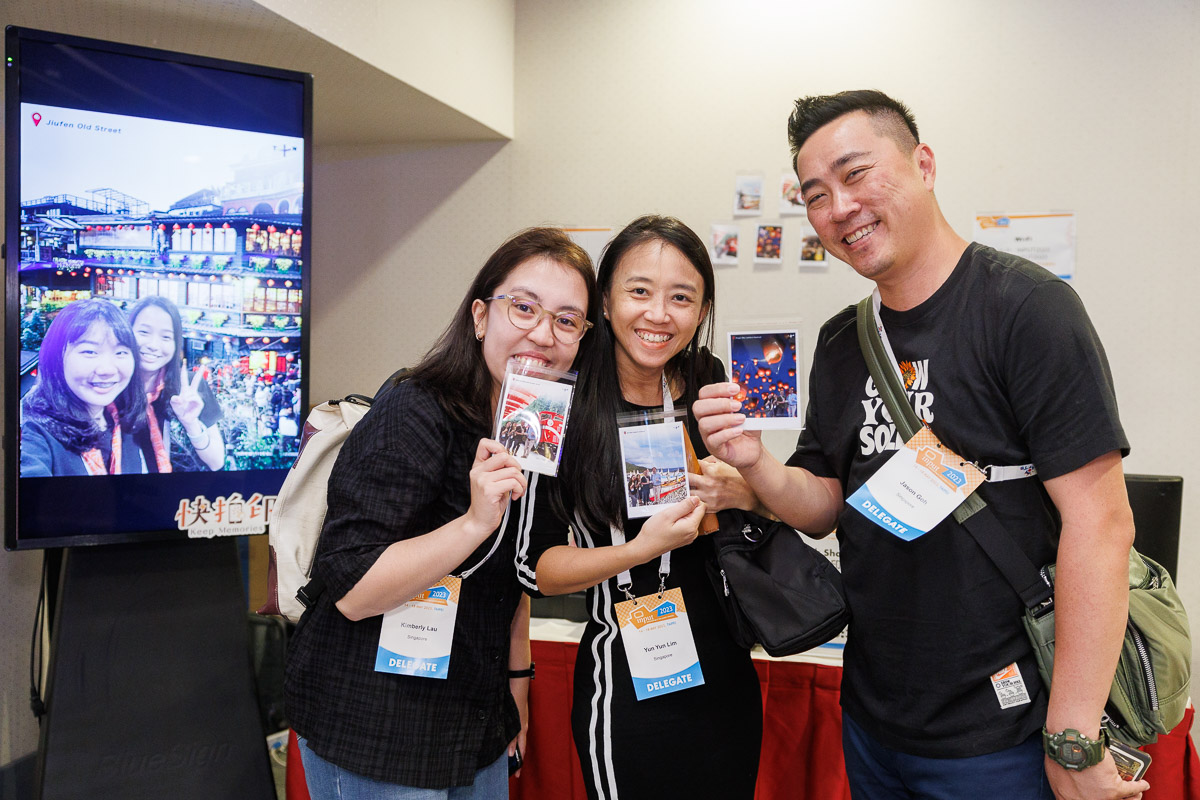 VR Experience Booths:  
PTS set up a VR pavilion at the venue, providing immersive experiences for three VR works, "Wonder of Life", "The Man Who Couldn't Leave", and "Red Tail", attracting over 450 domestic and foreign VIPs to participate, with nearly 40% of the viewing audience being foreign VIPs.